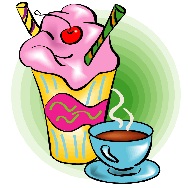 If you're a double-whip, half-caff, mocha slappuccino kind of person, you cannot be saved.  You have replaced a reasonably virtuous medicinal beverage with a dessert, and not even a very good one.  If you need to add a Krispy Kreme donut's worth of fat and calories to your coffee to make it palatable, please leave the brew to the grown-ups who will use it as directed.
Are they gone?  Good.  Honestly, if I'm going to have chocolate and caramel syrup and whipped cream, there had better be a couple scoops of ice cream under it.  At least then I'll know I'm having dessert, and I will dial those calories into my plan for the week.  Seriously, before your next stop at Starbuck's, check their nutrition facts and see what you're getting.  Be sure to correct for the size and other variables (2%, soy, etc.), because they helpfully suggest a smaller size than the one you're probably having for their default calorie count.
If, like me, you lack higher brain function in the morning without coffee, you probably spend most of the day with a half-drunk cup somewhere.  You probably get refills before you've emptied the cup, such that you don't actually know how many full servings you've had in a day.  Unless you drink it black, you could be taking in hundreds of calories per day that you haven't even thought about, let alone considered in your diet plan.  Time for some research.
Know What You're Adding
If you drink cream in your coffee, you probably add your creamer more by look and taste than by measure.  If so, and if you're trying to save calories by using milk or non-dairy creamer instead of cream, you could be derailing your efforts without knowing it.  The whiteness and smoothness of creamed coffee is mostly imparted by fat; take out the fat, and you need a lot more of whatever else replaces it, be it milk solids and lactose or the starch that most non-dairy creamers use.  By the time you've added enough non-cream to get cream's result, you may have ended up with more calories than you would have if you'd just used the cream.
Try this experiment sometime: add 50 calories' worth of heavy cream, half-and-half, milk, and non-dairy creamer to four cups of coffee, and see which you like best.  Then try 25.  You may find that milk suits you perfectly.  You may find that you'd rather have a teaspoon of cream than a tablespoon of creamer.  But you'll know, and you'll know how many calories you're taking in.
About sweetener.  If you read It's Not Nice to Fool Mother Nature, you'll know I'm not a big fan of artificial sweetener.  I don't think you should teach your taste buds that sweet things have no caloric consequences.  But unlike cream, you probably are adding a measured amount of sugar or sweetener (though if you're using a flavored creamer, you may be forgetting the whopping load of sugar most of those have).  When was the last time you reconsidered the "one lump or two" decision?  Our tastes change, if we let them.  When I was a child, I put enough sugar in my iced tea to stand the spoon up, and now I can't stand to have any sugar at all in my tea.  Try cutting your sweetener amount down, and see if you really want that much, or if it's just a habit.
If you've jumped onto the "french press" bandwagon, or you drink a lot of unfiltered espresso, you should be aware that you are not only taking in fat that a filter would have removed (that oily-looking stuff on the top of the coffee is, in fact, oil) but also other compounds in coffee oils  that can increase your blood cholesterol levels.  It's not a huge calorie issue, but it might be a huge health issue if you have a cholesterol problem.
The best plan is to start your relationship with coffee from scratch.  Many of us started adding stuff to our coffee because we were drinking the cheap, overcooked junk in the pot at the office.  Try some fresh-ground, good quality beans, and really experience what coffee tastes like.  You may find you can "go black" after all, and you'll save some significant calories every week.